Wendy Margetts joined North Shore's Biophysical Team in February 2018 as a Junior Environmental Consultant. Wendy was excited about this role, as she knew it involved spending a lot of time working outdoors.
"Any day that I get to be outside in the field is a good day," she says.
As an avid camper and hiker, Wendy feels lucky to have a career that allows her to explore nature frequently.
Within her role, she supports a number of important tasks related to vegetation, wetlands, aquatics, and wildlife to help our clients meet regulatory requirements. One of her favourite tasks is completing on-site assessments, where she inspects potential project areas with a "fine-tooth comb" looking for anything that requires special attention.
This can include interesting plant species, bear dens, animal tracks, stick nests, etc. Once these items are highlighted and presented to our clients, it helps determine how they proceed with projects.
International Experience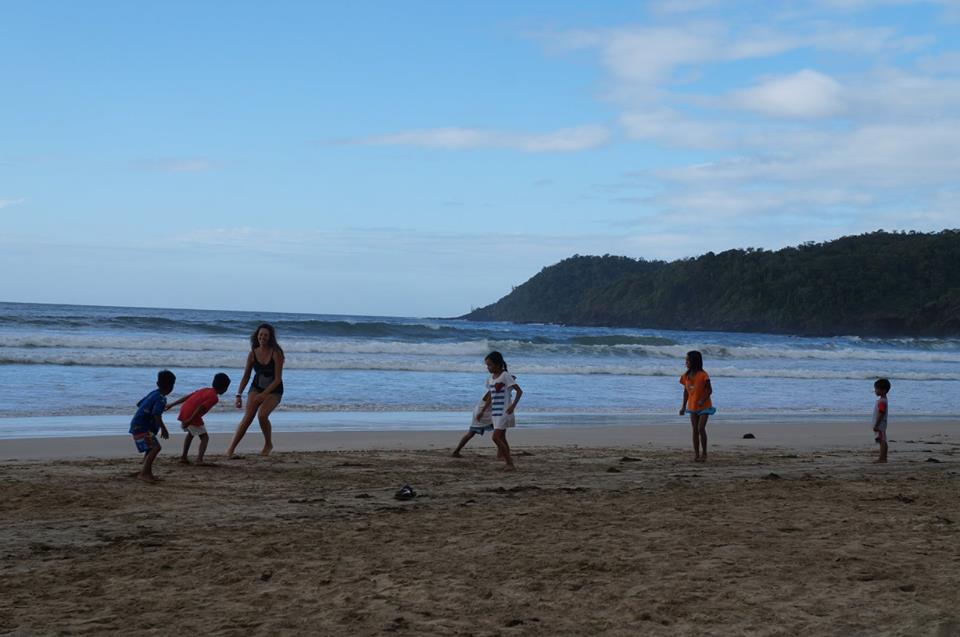 After completing her Bachelor of Environmental Science and Ecology Degree in 2015 from Dalhousie University in Nova Scotia, Wendy spent time in Costa Rica working at a wildlife rehabilitation centre and in the Philippines teaching children's education programs promoting marine life.
"Completing the internship in the Philippines was such an amazing experience," she says. "Most of my time was spent teaching locals from nearby villages about environmental protection and conservation."
"I lived there for about seven months and it was absolutely beautiful."
When she returned to Canada she landed a role with the Calgary Zoo, where she continued teaching programs for school-aged children, but she was still on the hunt for field-based work.
"I was teaching a variety of programs surrounding environmental education for kids in kindergarten to Grade 12, but I felt like I didn't know enough about the natural environment in Canada. I was teaching it, but I wanted more first-hand experience with it."
Learning New Skills
In the spring of 2018, shortly after starting with North Shore, Wendy was ready for some "hands-on experience" after being sent to Northern Alberta on an emergency spill response project for a client.
Her role was to help assess the environmental impacts of a suspected pipeline leak. Having never been part of a spill project before, Wendy jumped at the chance to work in the field for three weeks.
"I went up there initially to be a helping hand; to sample soil and water, or whatever they needed, but they ended up asking me to be part of creating the vegetation management plan."
A task she gladly took on.
Since pipelines are deep underground, detecting a leak is often quite difficult. The spill response team looks for a variety of evidence that can point towards a leak – including stressed vegetation.
"Through my discoveries, I was able to show where the spill path was based on what the vegetation looked like," she says. "On this particular project we were looking for wilted leaves and discolouration."
"Once the specific areas were noted, the spill team worked with the client to finish the project."
Volunteering in Nature
Wendy's passion for nature is also present in her volunteer efforts. Through the Canadian Parks and Wilderness Society (CPAWS), she runs educational programs for newcomers to Canada to help them better understand the Canadian landscape, particularly with local parks, water systems, and bear safety.
"It is just so fun!" she says.
"There are people from all over the world. In my last group there were people from Syria, Iraq, Afghanistan, Nigeria, and Brazil," she explains. "We want them to know they have free access to parks and they can take advantage of camping, hiking, and fishing, because back home they might not have been able to do those activities recreationally."
"I love to connect with them and I love to learn about their cultures as well. It definitely goes both ways!"
Wendy plans to bring her passion for volunteering to the workplace by setting up a group opportunity for North Shore employees to give back in 2019.
More Information
Contact North Shore's experienced group of specialists from our Biophysical Team to find out how we can support your next project.